Slideshow
Other top rated products
Filter Reviews
Size
Shipping
Packaging
Smells
Quality
Customer Service
Design
Fragrance
Air
Value
Reminder
Idea
...
Candle
Kids
Price
Gift
Heart
Size
Shipping
Packaging
...
Smells
Quality
Customer Service
5 star rating

4 star rating

3 star rating

2 star rating

1 star rating
beautiful
Review by Macey B. on 15 Oct 2019
review stating beautiful
i got it for my bf because i'm in florida for a few weeks so i wanted to give him a little piece of where i'm at and he loved it. beautiful, smells
good. perfect.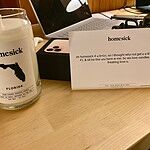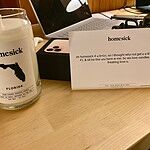 Stephanie P.
5 star rating
Love!
Review by Stephanie P. on 25 Mar 2019
review stating Love!
Good size candle and smells nice! :)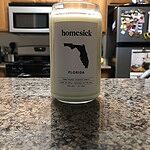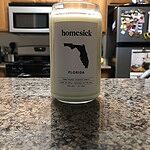 This candle brought Florida to me!
Review by Jessi L. on 28 Nov 2018
review stating This candle brought Florida to me!
Growing up, I went to Florida every single year for vacation with my parents. I have a lot of family that lives in Florida as well, so it's always been kind of a home away from home. I have so many happy memories there, and it will never cease to be nostalgic! I even lived down there for 3 months with my Grandma before she passed.

This candle gave me ALL THE FEELS! The scent is absolutely perfect, it brought me right back to all those warm memories and the place that I love with all my heart! Thank you so much Homesick Candles for bringing a piece of Florida to me ?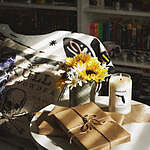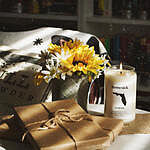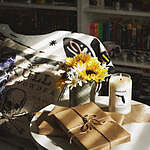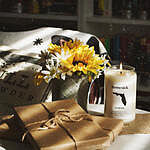 Reviving and Magical?
Review by Aliya S. on 15 May 2020
review stating Reviving and Magical?
My boyfriend loves his Homesick candle. He's from Florida and he says the mix of citrus and moss really gets to him. He's not usually one for fragrant candles, but I only gave it to him on May 5th, and he's like a 3rd through. He burns it all day while he works from home, and it's really seemed to help lift his spirits about it being 34 degrees outside during quarantine right now.
Decor
Review by Kay T. on 10 May 2020
review stating Decor
Candle was purchased as a gift. The recipient does not want to light the candle lol because it is "to nice." However, the aroma still fills the room.