Slideshow
Other top rated products
Filter Reviews
5 star rating

4 star rating

3 star rating

2 star rating

1 star rating
smells heavenly
Review by Martmama on 27 Dec 2018
review stating smells heavenly
great amazingly smelling candle.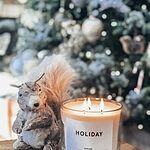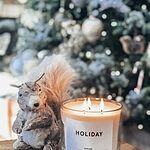 The Best!
Review by Karen H. on 1 Apr 2020
review stating The Best!
I just turned 60 and have never been a fan of candles. the smell is too over powering for me somehow. But .... my husband bought the holiday candles last Christmas and I have been in love with the scent since. In fact I'm going to light mine right now. the scent is so calming and makes me feel happy. Please don't ever stop making the holiday candle!
Michelle R.
5 star rating
The best
Review by Michelle R. on 26 Jan 2020
review stating The best
This is my favorite holiday candle. Believe me, I have tried them all. I love candles and will spend any amount of money. This candle smells like everything you love about Christmas . It is gorgeous. I have purchased it four times. I will purchase it every Christmas.
Love this candle!
Review by S W. on 7 Jan 2019
review stating Love this candle!
I bought a Homesick Holiday candle as a white elephant gift but when I got it, it smelled sooo good, I just couldn't give it away. While these candles are a little pricey, their scents & long burn times are worth every penny!
Love
Review by Kari M. on 5 Jan 2019
review stating Love
Smells great! Burns even!