Slideshow
Other top rated products
Filter Reviews
Packaging
Smells
Candle
Gift
Packaging
Smells
Candle
...
5 star rating

4 star rating

3 star rating

2 star rating

1 star rating
Jeannette B.
5 star rating
3rd Buy!!
Review by Jeannette B. on 17 Jun 2019
review stating 3rd Buy!!
I LOVE the smell of this candle. Each time I burn it, it takes me 4000 miles back home!!
I couldn't live this far away home without it!!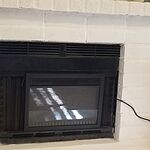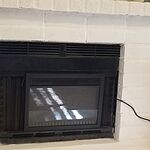 Kentucky Homesick Candle
Review by Valaida H. on 10 Nov 2018
review stating Kentucky Homesick Candle
My sweet friend & client moved from Kentucky to another state. It was a hard move to leave family & friends for her. I wanted to send her something special on those days when she was missing, "Our Old Kentucky Home". Your candle was the perfect gift! I love giving gifts that mean something when you want people to know you really do care! Thank you!!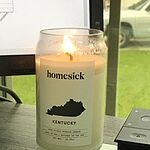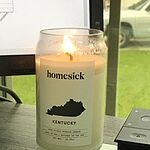 Almost perfect
Review by Lindsey K. on 26 Apr 2018
review stating Almost perfect
I LOVE the Kentucky candle just wish the scent was a little stronger so I could smell it more than just the wall way it was in. Other than that it was awesome!! Reminds me a lot of Kentucky and the bourbon trail!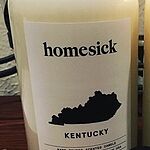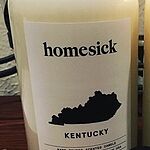 Smells like Kentucky
Review by Matthew A. on 12 May 2020
review stating Smells like Kentucky
When you open the box it smells like someone has cut the grass but all of the scents are well defined once you light the candle.
It's my grandma Candy's mother's
Review by Reanna M. on 8 May 2020
review stating It's my grandma Candy's mother's
It's my grandma Candy's mother's day present. She was born in Kentucky but doesn't live there anymore and she misses it.