Slideshow
Other top rated products
Filter Reviews
5 star rating

4 star rating

3 star rating

2 star rating

1 star rating
Smells so good
Review by Jessica W. on 21 Jan 2019
review stating Smells so good
This is a gift that I am waiting to give, but it smells so good, I honestly want to keep it!!

The time from order to receipt was very quick and product was packaged nice and secure. The box that holds the actual candle is so pretty and I like that the actual candle's design is very classic and simple.

Definitely planning on ordering again!!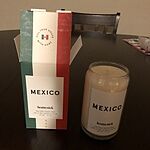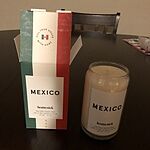 Priscilla W.
5 star rating
Great Study Scent
Review by Priscilla W. on 20 May 2020
review stating Great Study Scent
I love the smell of the Mexico candle. The sweet notes paired with the smoky scent really set my productivity vibes!
Daniella N.
5 star rating
My mom loved it! Thank
Review by Daniella N. on 14 May 2020
review stating My mom loved it! Thank
My mom loved it! Thank you
Great smell
Review by Maureen D. on 11 May 2020
review stating Great smell
Great smell
Got this for a friend,
Review by Heather D. on 9 May 2020
review stating Got this for a friend,
Got this for a friend, who's missing her home in Mexico. Until travel is possible again, she has this... and loves it