Slideshow
Other top rated products
Filter Reviews
Shipping
Design
Packaging
Fragrance
Customer Service
Smells
Candle
Gift
Home
Idea
Website
Friend
...
Beach
New Jersey
Essence
State
Shipping
Design
Packaging
...
Fragrance
Customer Service
Smells
5 star rating

4 star rating

3 star rating

2 star rating

1 star rating
A gift for a friend
Review by Phoebe B. on 18 Jan 2020
review stating A gift for a friend
The best candles ever!! Love them. Sharing the experience.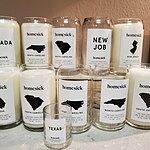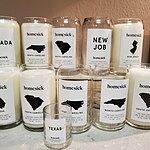 Just Like Home
Review by Jean M. on 18 Apr 2019
review stating Just Like Home
Absolutely love my NJ candle! It's like I have a piece of home with me every time I light it.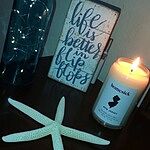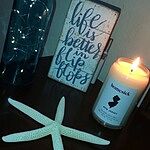 Love this candle
Review by Dana N. on 27 Nov 2018
review stating Love this candle
So fresh smelling and burns so beautifully!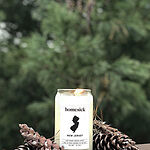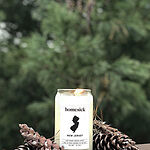 Elizabeth W.
5 star rating
A+ Customer service!
Review by Elizabeth W. on 13 Jun 2018
review stating A+ Customer service!
I recently had a mixup with the shipping & billing addresses. Because this company expidites so quickly, by the time service rep returned my email (which was prompt), it had already been shipped. In an effort to facilitate excellent customer service, the service rep sent the candle to the correct address in addition to the one they shipped to my billing. CUSTOMER SERVICE IS A DYING BUSINESS INTEGRITY & HOMESICK RESTORED MY FAITH. Thank you again!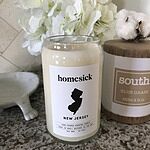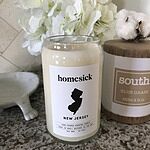 The best candle I have
Review by Alyssa S. on 17 May 2020
review stating The best candle I have
The best candle I have ever bought
Q: HI! Just wanted to inquire if your wicks are lead-free? Thanks!
A: Our wicks are 100% cotton and do not contain any traces of lead. We test every cotton delivery to ensure they are lead-free.