Slideshow
Other top rated products
Filter Reviews
Shipping
Packaging
Smells
Problem
Trip
Candle
Throw
City
Reminder
Hit
Gift
Friend
Shipping
Packaging
Smells
...
5 star rating

4 star rating

3 star rating

2 star rating

1 star rating
Elizabeth B.
5 star rating
FAVORITE!
Review by Elizabeth B. on 8 Apr 2019
review stating FAVORITE!
This one is my FAVORITE! I cannot say enough good things about the NYC candle! It smells so fresh and lovely! It reminds me of NYC on a perfect spring day! My husband surprised me with our first one and I cried when I opened it. We've purchased two for our home, two for friends, and I know we'll be back for more! :-)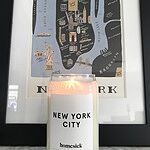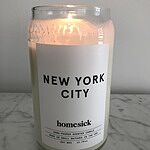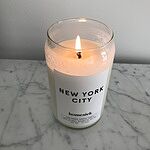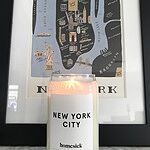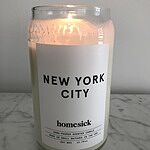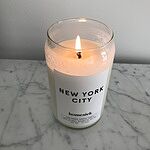 Smells just like the dept stores in NYC
Review by Heather on 10 Dec 2018
review stating Smells just like the dept stores in NYC
I love NYC and I wanted something to remind me of it and this candle is it! Smells just like all the stores on 5th ave when you walk in. Really clean and not real strong. This candle is the best thing ever...keep it by my bed 24/7! Will purchase over and over.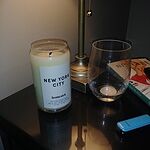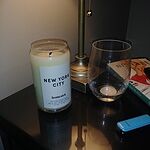 Jacqueline M.
5 star rating
LOVE!
Review by Jacqueline M. on 28 Aug 2018
review stating LOVE!
Can't get enough of this scent! Willbe buying again ??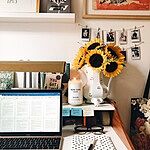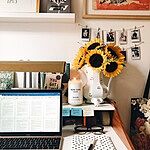 Pleasantly Surprised
Review by Sarah A. on 8 Jul 2018
review stating Pleasantly Surprised
NYC has always been my home - born, raised, and still living here! I didn't think a candle could truly encapsulate the feeling of a city. But I was so wrong! I lit this candle for just a few minutes and the rich aromas began to fill my room and heart. Immediately I was taken back to springtime in New York City as a child - when sunlight would soak into walls of my parent's home, when tiny sprouts would burst through cracks in the concrete, and I'd feel excited for new things to come. It's my new favorite candle. New Yorkers, this candle doesn't smell like $1 pizza slices or Subway stations, but it does smell like all the things that make you fall in love with this city. Thank you, Homesick, for bringing sweet nostalgia into my life through a gorgeous candle!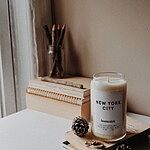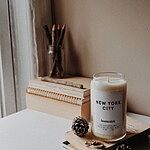 Mackenzie T.
5 star rating
I sent this as a
Review by Mackenzie T. on 18 May 2020
review stating I sent this as a
I sent this as a Mother's Day gift for a family member whose trip to NYC was cancelled due to the pandemic, and she absolutely loved it! It smells wonderful, and she really enjoyed the reminder of the city through the candle's label and thoughtful scent choices. I bought two more after this one and they were all huge hits! I also loved having the option to send them with gift notes.